PPSC Physical Education Jobs 2023
What is Physical Education? Physical Education, commonly abbreviated as PE or Phys Ed, is a course taught in schools and usually takes place in a lesson. The term "physical education" has come to refer to a number of different subject areas, including but not limited to health, fitness, and athletics.  
However, despite the name, it should be noted that the primary goal of physical Education is not just exercising. In fact, physical Education should not simply be thought of as exercise.
Instead, it should be thought of as a process that aims to increase the quality of life by fostering an awareness and appreciation for one's own body and mind through thinking and movement. While it is often thought of as exercise on the surface, physical Education involves far more than just this.
Today you'll learn about:
What is physical education

Objectives of physical education in schools

Information related to PPSC lecturers' jobs

How to prepare for the PPSC test

How to apply
Read:- Upcoming Punjab Educators Jobs
Let's start with what physical education is.
What Is Physical Education
Physical education is the instructional and practical application of knowledge that aims to develop individuals in physical, mental, and social components. Human movement is the subject of this field of study. Children learn to be active learners through physical education.
Objectives Of Physical Education in Schools
Physical education has four main objectives:
Improving physical fitness,

Developing a spirit of sportsmanship in students,

Teaching teamwork,

Fostering social interaction.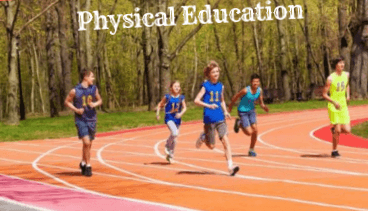 Information Related to PPSC Lecturers' Jobs
This article aims to inform you about Lecturers' jobs such as subject specialist jobs for Physical Education. These jobs will be available through the Public Service Commission shortly.
Introduction
This job is also like a teaching job. It is a subject specialist job like Chemistry, Physics, Math, etc. The Punjab Public Service Commission will recruit for these jobs. Sports jobs were mostly mentioned in this job to demonstrate the student's fitness, such as running, catching, throwing, and striking, which are used in sports such as baseball, volleyball, karate, etc.
It is the responsibility of the PPSC to recruit for the position of Physical Education teacher. Please see the following requirements if you wish to apply through PPSC for the physical education teacher job.
Qualification
Master's degree (at least 2nd division) in the relevant subject or equivalent qualification from any recognized University.
Note: A candidate who claims to have a qualification equivalent to the prescribed qualification must submit a certificate of equivalence from a competent authority at the time of the interview.
Scale
As this is a lecturer's job. A BPS-17 scale has been assigned to this position.
Age And Gender
Males and females are both eligible to apply for this position. There are no gender restrictions. Male and female transgender are also eligible to apply for this post. Whereas the age factor is different for both genders.
Age for Male candidates: 21 to 28 plus 07 years general age relaxation in the upper age limit for male and male transgender candidates = 35 years
Age for Female candidates: 21 to 28 plus 10 years general age relaxation in the upper age limit for female and female transgender candidates = 38 years
Place Of Posting
The appointment may take place anywhere in Punjab.
Test Syllabus:
In 90 minutes, there will be 100 multiple-choice questions.
Subject-related question

—- 80 %

Question-related to (General knowledge, Islamiat, Urdu, Basic Math, and Computer)

—- 20 %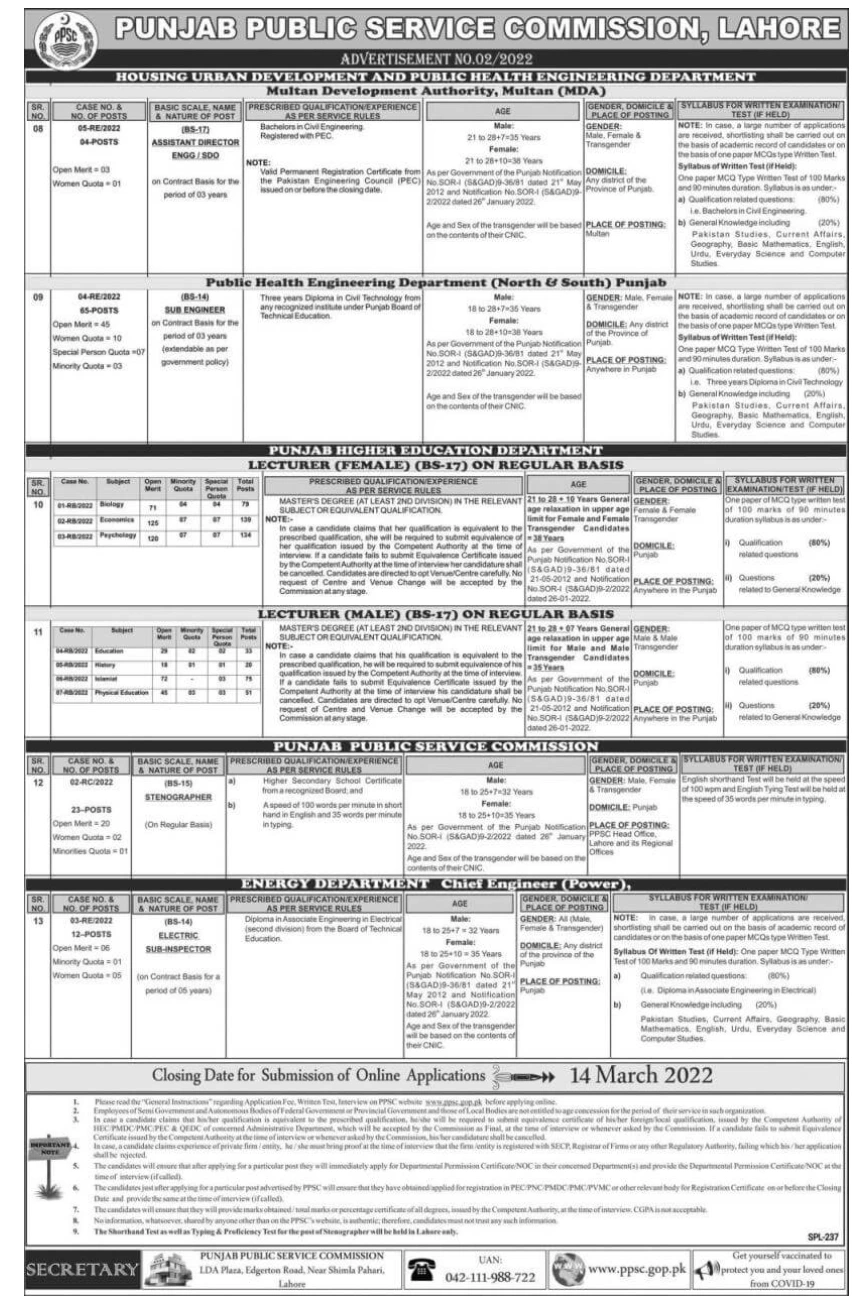 Best Publishers
For preparing for the PPSC lecturer exams, the following publishers provide excellent books.
Dogars Publisher

Ilmi Brothers

Caravan

Bhatti brothers
The publishers listed above have excellent resources to prepare for the PPSC test, but Dogar's books are the best for PPSC lecturers' jobs.
How To Prepare for PPSC Test
First of all, focus on the textbooks from the intermediate to master level. You can read many books to prepare for your PPSC examination. Focus on your major subjects.
It means that if you are applying for a physical education job, then you'll have a good command of this subject. Once you are done with the books, then move to the available online resources like notes, past papers, and sample papers from different resources. Take online mock tests as much as possible.
After completing your course material, You need to focus on the remaining 20% of the test that is related to general knowledge, basic mathematics, basic computer studies, Islamiat, etc. To prepare this, consult past papers' multiple choice questions and available online notes. Read newspapers for everyday science and current affairs.
You need to keep notes so you can enhance your ability to recall. Recalling is the most important factor during the exam. If someone knows everything but he is unable to recall it properly, then he is wasting his time. And ultimately will be unable to pass the exams.
we updated Upcoming PPSC Jobs 2023 Latest Information.
Following the above instructions, you can best prepare yourself for the PPSC lecturers' test. And we wish you all the best for your exams.
How To Apply
If you wish to apply for lecturer jobs with PPSC, you must submit an online application and pay a challan of RS 600 to any bank on the challan form, such as MCB, HBL, ABL, etc.
A new online fee collection procedure will be implemented by the PPSC on 01 August 2022. Applicants can deposit fees online using the following methods:
ATMs

Mobile Phone Banking

Internet Banking

Over the counter
Several microfinance institutions have now made it possible for applicants to deposit fees using Jazz Cash, Easy Paisa, and U Paisa.
Next, you apply for your desired position on the official website of the Punjab Public Service Commission, providing all your personal and academic information.
When you apply, you will receive an application number. You will need this number in the future, so keep it safe.
As a result of reading this article, you will know everything about PPSC Physical Education jobs. In case of any confusion or question, you can comment below or send us a message.