Date Sheet of 2nd year 2024 [All Punjab Boards]
The candidates who will appear in the annual examination for the 12th grade are eagerly awaiting the announcement of the date sheet. I will provide all the information regarding the date sheet for Intermediate Part 2 for Science and Arts. All relevant boards issue date sheets for the 9th, 10th, 11th, and 12th classes. BISE stands for Board of Intermediate And Secondary Education.
Many students appear in the 12th class examination each year. There are various subject combinations that a student can pick. Students can choose a group of their own choice for their examination in the 2nd year.
Most probably, the HSSC exam will start in the month of June 2023, and the 2nd year date sheet will be declared before one month of exams. 
This article aims to provide you with all the necessary information, especially for Inter students, with all the exam dates and date sheets for all Punjab boards where you belong. Therefore, it will be the perfect place for you since you can view the desired board date sheets and prepare your study plan accordingly. 
Exams are stressful for everyone! As I'm sure you know, preparing for your exams is essential. Studying for exams can be stressful and overwhelming at times. To achieve the best possible grade, you need to study hard. But how do you study? What should you focus on? Does your study need improvement?
The exam preparation process alone can be so overwhelming that it causes people to drop out of school. We've all heard horror stories: "I studied all night, but I failed this biology test!" How can something like that even happen? It can only happen if you do not properly prepare for your exams.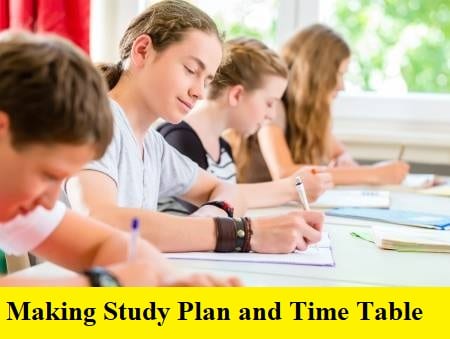 Educational Boards in Pakistan
There are about 32 educational boards in Pakistan. One in Islamabad, 09 boards in Punjab, 06 boards in Sindh, 08 boards in Khyber Pakhtoonkhwa, 03 boards in Baluchistan, and one in Azad Jammu and Kashmir.
Which Boards are Under Punjab
There are nine educational boards in Punjab. The list of all these boards is as follows.
Bahawalpur Board.

D.G.Khan Board.

Faisalabad Board.

Gujranwala Board.

Lahore Board.

Multan Board.

Rawalpindi Board.

Sargodha Board.

Sahiwal Board
Which Boards are Under Sindh
There are six educational boards in Punjab. The list of all these boards is as follows.
Karachi Board

 Sukkur Board

 Hyderabad Board

 Larkan Board

 Mirpur Khas Board

 Aga Khan Board
In addition to these boards, the Sindh Government also has the Sindh Board of Technical Education (SBTE), which administers technical education examinations.
Check:- 2nd year Result 2023
Which Boards are Under KPK
In KPK, there are eight educational boards. Here is a list of these boards.
Peshawar Board

 Swat Board

 Koha Board

 Malakand Board

 Abbottabad Board

 Mardan Board

 Bannu Board

 Dera Ismail Khan Board
Which Boards are Under Balochistan
In Balochistan Province, three educational boards are working.
 Quetta Board

 Turbat Board

 Zhob Board
A Balochistan Technical Education & Vocational Training Authority has also been established to meet the technical education needs of the province.
The 10 Class Result 2023 is also updated here.
Which boards are under Azad Jammu and Kashmir?
Only one board is working in AJK, i.e., Azad Jammu and Kashmir Board.
Check:- 1st Year Result 2023
We will keep you updated and will upload date sheets for the 2nd year(2023) here as soon as they are available for all these educational boards. We will upload these date sheets in PDF format so you can easily download and plan your studies accordingly. I hope you'll find this article very useful and informative. You can also share it with your friends.
You may ask in the comment section if you have any queries or questions. We'll be happy to assist you.