PMA 151 Long Course Complete Information
An advertisement has been published for PMA Long Course 151 Online Registration for Regular Commissions in the Pakistan Army. This advertisement provides an opportunity for Male Intermediate / Bachelor's Pass / Serving Army Soldiers. 
It is open to all individuals who are passionate about serving Pakistan by serving our most honorable defense force.
After successfully completing the PMA 151, Long Course Online Registration, selected individuals will be sent to the Pakistan Military Academy, where they will undergo two years of training. 
In this article, you'll learn:
What is a PMA long course

Eligibility criteria

How to apply

Preliminary selection procedure

Further election procedure
Let's start our discussion with "What is the PMA Long Course."
What is the PMA Long Course 
PMA long course is a 2-year long military training program of the Military Academy in Pakistan conducted for the cadets of the Pakistan Army. The PMA Long Course is offered twice a year to qualified, mentally and physically fit individuals.
Cadets who successfully complete this course graduate as 2nd Lieutenants after the training period is completed. 
This course is offered at the military training and education academy located at Kakul in Abbottabad, Pakistan, near the capital Islamabad. It is a tri-service academy that provides training to all three branches of the Pakistani military and cadets from many countries.
The Pakistan Military Academy has a well-established reputation as one of the finest institutions in South Asia, with strict discipline in military training.
Eligibility Criteria
The following are the eligibility criteria for joining Pak Army 151 PMA Long Course:
Academics/Age Pre-requisite
Sr.No
Education
Age as on
1 May 2023
Age Relaxation
Marks %
1
Intermediate or Equivalent
17-22 Years

Relaxable for three months both in the upper and lower age limits

Minimum 55 % marks in
FA/FSc and equivalent.
2
2. Graduates (2 years graduation) and
Serving Pakistan Navy/
Pakistan Air Force Personnel
17-23 Years

BA/ BSc-(Hons) and BBA/ BPA,
with 50% mks in FA/ FSc

3
Graduates with 4 years graduation program
(BS/ BA-(Hon)/ BBA/ BPA)
17-24 Years
No age relaxation
4
Serving Army Soldiers
17-25 Years
No age relaxation
Minimum 50% marks in
FA/FSc and equivalent.
Instructions for A-level Students
Applicants applying in Pakistan with aggregate marks of 55% are eligible without obtaining an equivalence certificate based on the IBCC's calculation.
Candidates who have passed the 'A' level or equivalent examination abroad or those who have passed the exam in Pakistan with a result of less than three Cs are required to submit an equivalence certificate issued by the Inter Board of Chairman Committee (IBCC).
Verification of Marks sheet/Certificate
In the absence of certificates or duplicate or revised mark sheets/certificates of Matric/Intermediate/BA/BSc, candidates should obtain a Verification Certificate signed by the Secretary/Controller of Examinations of the concerned Board/University.
Gender
Only male candidates are eligible to apply for PMA long course.
Marital Status
Unmarried candidates can apply for PMA long course. However, married serving personnel of the Armed Forces over 20 years of age are eligible.
Registration Date
3 Oct 2022 – 6 Nov 2022 (Including Saturdays and Sundays)
Preliminary test dates
11 Nov 2022 – 11 Jan 2023
Physical Standards
Height  5'-4" (162.5 cm)
Weight (As per body mass index)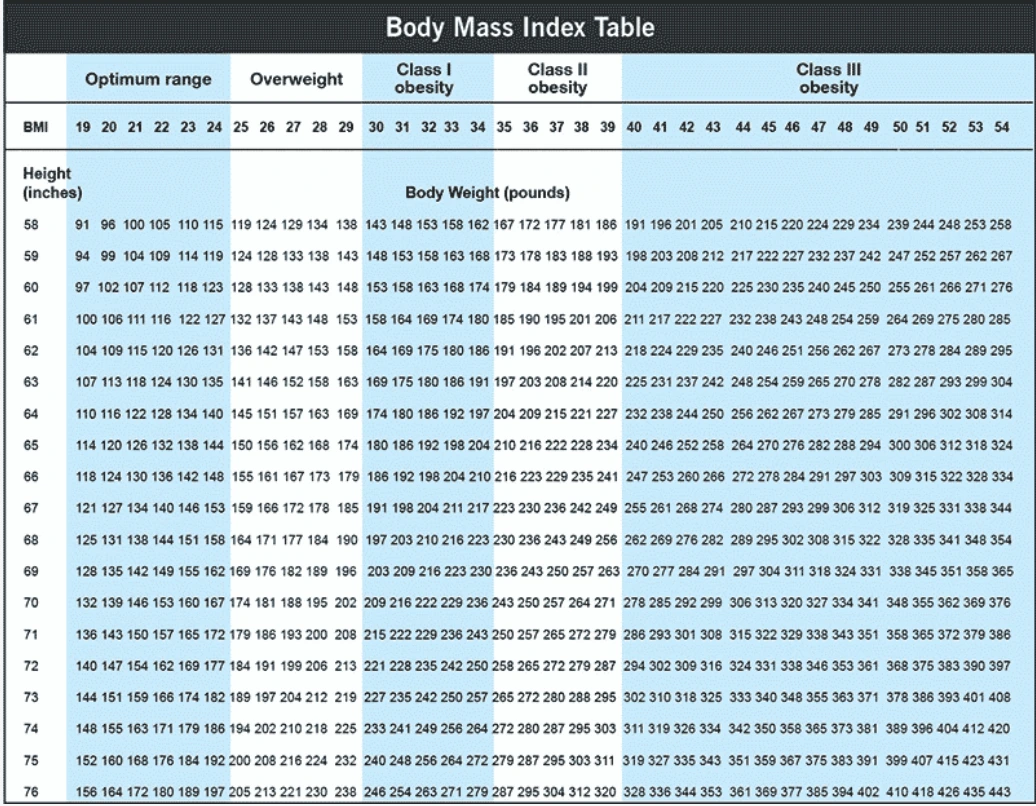 Duration of the Course
The course will consist of 4 modules each of 6 months. (2 years)
Nationality
Citizens of Pakistan and residents of Azad Kashmir/Gilgit-Baltistan are eligible to apply. Candidates with dual citizenship will surrender their foreign citizenship upon final selection.
Training Center
Training will take place at the Pakistan Military Academy Kakol in Abottabad for successful candidates.
How To Apply
Candidates can register online or at Army Selection and Recruitment Centres (AS&RCs). 
Registration Through Internet
Candidate registration is available at www.joinpakarmy.gov.pk. The date and time of the test will be communicated to them via e-mail. 
The candidate will report to the preliminary test on the exact date and time given on a computerized roll number slip. Due to registration and tests being conducted on computers, candidates must have a working knowledge of computers.
Registration Through Army Selection and Recruitment Centres (AS&RCs)
For registration/ allotment of roll numbers, candidates must attend the nearest Army Selection and Recruitment Centres with the necessary documents (mentioned in the advertisement) and prospectus fee. On the day of the test, candidates will bring these items.
Instructions for Repeaters
Technical Cadet Course (TCC) Candidates who apply for the PMA Long Course and have gone through ISSB, irrespective of the outcome, will also be considered repeaters.
Preliminary tests will be conducted at Army Selection and Recruitment Centres (AS&RCs) from 6-15 Nov 2022 for repeaters.
Documents Required
Original certificate/ detailed Marks Sheet of Matric/FA/FSc/Equivalent.

Computerized National Identity Card for candidates over 18 years of age(old cards will not be accepted)

If you are under 18, you must present the computerized Form "B" along with the computerized National Identity Card of the Guardian (father or mother).

Photocopies of the above-mentioned documents

Three passport-size color photos with front and back attestations from a Principal/Class-1 Gazetted Officer.

Copy of Not Recommended letter for Repeaters.
Preliminary Selection
The following four modules are included in the preliminary test.
Written/ Intelligence Module

Medical Examination Module

Physical Test

Interview by preliminary selection board headed by Selection and recruitment Officer (S&RO)
1. Written/Intelligence Test
There will be multiple-choice questions based on the following subjects.
 English

 Math

 Pakistan Studies

 Islamiat

 General Knowledge
Candidates who pass the written/intelligence tests will undergo physical/medical tests and interviews at Army Selection and Recruitment Centres (AS&RCs). After the written test, a physical test will be held.
2. Physical Test with marks weightage
The following criteria have been set for all the candidates.
1.6 Km Running – 8 minutes (3 Marks)

Pull Ups – 3 repetitions in 2 minutes (2 Marks)

Push Ups – 15 repetitions in 2 minutes (2 Marks)

Crunches – 20 repetitions in 2 minutes (2 Marks)

Ditch Crossing – 7.4 feet (1 Mark)
A candidate must pass all events to be considered for the Inter Services Selection Board (ISSB). A candidate who fails any event will be considered as having failed the Physical Test (PT) and will not be given a form for the ISSB.
An interview will be conducted after a candidate has passed the written and physical tests.
3. Interview
Final interviews will be conducted by S&ROs (instead of Brig by the formation) and psychologists for candidates who have passed the written, medical, and physical tests.
The candidates must write an essay of 10 lines in English and Urdu before their interview. A plain paper will be provided to the candidates before the interview.
Applicants who obtain less than 12 marks out of 20 will be considered unsuccessful and will not be issued an Inter Services Selection Board (ISSB) application.
Further Selection Procedure
The Personal Administration Directorate will further nominate ISSB candidates based on merit. 
Medical examinations of Inter Service Selection Board (ISSB) recommended candidates will be conducted at nearby Combined Military Hospitals. General Headquarters will make the final selection based on the candidate's performance.
Suppose more candidates are selected for the current entry. In that case, the remaining candidates will be considered for the next Pakistan Military Academy (PMA) Long Course entry, provided they fulfill the required eligibility conditions and merit.
Hopefully, You will find this article "PMA Long Course 151" very useful and informative. Feel free to share it with your friends and colleagues so that they can get benefit from it.
PMA Long course 152
If you are reading this article and the last date to apply just went by, no worries. You still have hope as the Pakistan army announces PMA long courses twice a year. In May and November, they advertise this course on their website. For the year 2023, Pak Army will announce in May. If you want to look for the schedule, then here it is. So do not miss out now and get yourself ready for PMA 152
PMA long course 152 schedule
Start of registration
Monday, April 3, 2023
End of Registration
Saturday, May 6, 2023
Start of Preliminary tests
Thursday, May 11, 2023
End of Preliminary tests
Monday, June 26, 2023
FAQs
Q. What is the last date for applying for PMA L/C 151?
Ans: The last date to apply for PMA 151 L/C is 6 November 2022.
Q. What is the age requirement to apply for PMA L/C after intermediate?
Ans: The candidate must be between 17-22 years.
Q. Can married candidates apply for PMA151 L/C?
Ans: Only unmarried candidates can apply for PMA 151 L/C. However, married serving personnel of the Armed Forces over 20 years of age are eligible.