43000 Upcoming Educators Jobs For South Punjab 2021
Now recently the Punjab Government decided to announce upcoming educators jobs soon,  So this time vacancies announced in two-phase like 1st declared the educators jobs for south Punjab & upper Punjab.
According to the recent update, the summary of Punjab educators jobs will be coming soon in Two-Phase, and hope so that's will be approved by the CM Punjab Usman Buzdar through PPSC.
South Punjab Educators Jobs ( 11 Districts )
Upper Punjab Educators Jobs
South Punjab Upcoming Educators Jobs 2021
4300o educators jobs will be announced in December after the approval of the chief minister of Punjab Usman Buzdar. But this time the educator jobs will be announced just for south Punjab.
11 Districts of South Punjab will be included that list will be given below:
Dera Ghazi Khan, Multan, Bahawalpur, Khanewal, Bahawalnagar, Lodhran, Vehari, Muzaffargarh, Layyah, Rajanpur, Rahim Yar Khan.
Because of the current situation "Corona Virus " no kind of education or teaching-related jobs announced, So, now hopefully the PPSC educator jobs 2021 will be coming, So, be ready.
Top 33 Best PDF Books For All Jobs Test 2020 [ Download ]
Upcoming Educators Jobs 
So be mentally prepared for the preparation of that's jobs test through NTS/PPSC test, and keep in mind its interview will be 5 Marks like NTS providing five marks for all scales of educators jobs.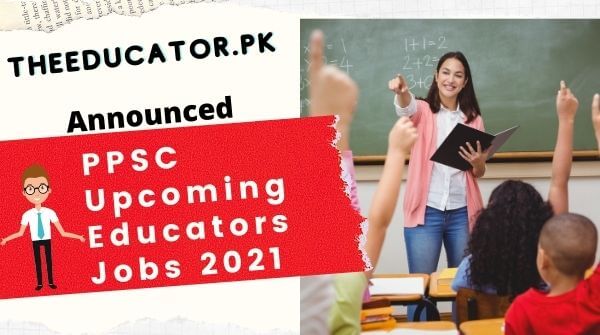 According to the current situation of our country, everything will be delayed and cancel due to lockdown (Covid-19), as many empty seats available and hopes soon almost 70,000 Seats will be announced after the normal situation (Murad Rass).
New Educators Policy 2021
First of all, keep in mind, now educators' tests will be taken by NTS.
2nd Paper pattern will be totally different by NTS, 100 marks test that's will be in MCQs form'

Whose is Eligible?

All science and arts subjects related are applicable for these nts educators jobs like a master in Science or Arts (Math, Chemistry, Physic, Urdu, Islamiyat, Pak Study, Physical education, and  many others )

Whose is Not Eligible?

That's are following Engineering, Agriculture, D-Formecy, DVM, Commerce, BBA & MBA 

NTS Announced educators jobs District wise, not in all over Punjab at a time, but one by one district wise jobs announced, so be prepared mentally, because any time may be declared
Scales And Posts Name
ESE Arts                  (BS-14)
ESE Ascience         ( BS-14 )
SESE Arts              ( BS-15)
SESE Science        ( BS-15)
SESE PET             ( BS-15)
SESE Arabic         ( BS-15)
SSE Arts                ( BS-16)
SSE Science           ( BS-16)
Punjab Educators Jobs 2020-21
In this section, I will be given you an update from time to time when PPSC announced upcoming educators' jobs in District Mianwali now this time, so after that ppsc announced other districts.
The declaration process through NTS will start 43000 ESE, SSE, SESE, AEO Educators in Punjab Government in multiple districts such as Multan, dg khan, Bahawalpur, etc
So, keep with us and read  this article, I will give you all the information about  upcoming nts educator jobs 2020
School Jobs are Educators jobs
Educators jobs in Pakistan
How To Prepare ESE Test 2020
How To Prepare SESE Test 2020
How To Prepare SSE Test 2020
How To Prepare AEO Test 2020
Syllabus of nts educators jobs 2020
A pattern of educators jobs 2020
Merit Criteria Of educators jobs 2020
If you are searching for the above points, then TheEducator.pk  will be the right place for all of you especially those who complete his education and trying to searching and finding jobs.
The Good News that Upcoming Educator jobs soon through NTS, and will be responsible for Punjab educator's jobs that are approved by CM-Usman Khan Buuzdar,  So all of you need to start your preparation. CTI Jobs In Punjab 2019-20 Has been approved & announced by CM.
CAN WE SAY SCHOOL JOBS LIKE EDUCATORS JOBS
Yes, mostly vacancies in school for teaching jobs but few jobs are also announced related to the non-teaching jobs like clerk jobs, administration jobs, PT jobs, and many other jobs. here in this article, we discuss just education jobs. FPSC Lecturers Jobs 2019
Here in this platform, many articles and education posts are available, so you can visit and get more information individually posts like how to prepare sse test, ese test, aeo test, sse test, etc, so many others information and sample papers and old past nts educators past papers.
Department of education jobs has been announced many teachers jobs in Pakistan every year or within a minimum 2 years for all categories will be discussed below with complete details that's both arts and science teachers.
Following subjects, teachers discuss such as primary teacher jobs, elementary school teacher, high school teacher jobs, art teacher jobs, science teacher jobs, math teacher jobs, English teacher jobs.
The academy jobs are very important education jobs near me. If you need to know about teacher recruitment2020-2021, then reading this complete article.
Also, we uploaded a lot of materials in pdf that will be related to the teaching jobs test, so all of you need these important questions data, then check these MCQs Most Important MCQs For PPSC Educators Jobs Test For All Scales 
Why Upcoming Educator Jobs Are Very Important?
The reason is so simple that education is important for any Nation's progress. If any country will be developing a country that has a good Education System. This means to say the Country's progress depends upon the Literacy rate of that country.
According to the world survey, the highest literacy rate in the world is Russia which has a literacy rate is 95 %, As in Pakistan, The literacy rate will below that is 58 % to 60%. So that's why our country needs more attention to the education field.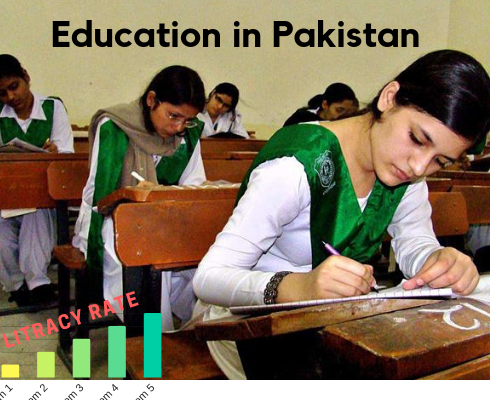 What's the Aim of the Government about Educator Jobs?
The Aim Of the Govt. Punjab is providing millions of Educators jobs opportunities for increasing and enhancing the quality of Education in Pakistan. Almost the Punjab Govt. announced the most teaching jobs every year.
The last Govt. has more concentration on the Educator jobs and also teacher jobs hiring. If we say that the Pakistan govt having more worked on these Educator jobs, it's not wrong. But more attention will be required for our Education system.
Latest Planning of Punjab Government
Like all of you, know that the Government Of Punjab announced many jobs of Educator in every one year, latest jobs of educator announced new seats/jobs of Educator field by the Punjab Govt.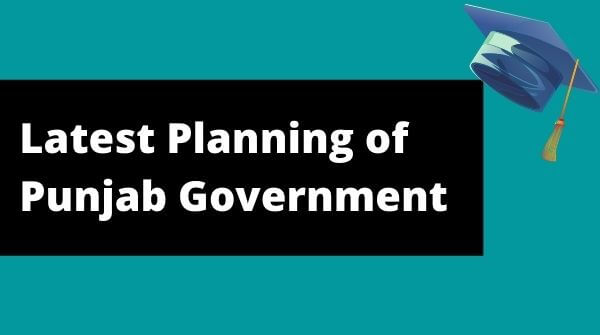 Most probably these jobs will be coming in December 2020. So all of you mentally prepare for these Educator jobs in 2020.This plan consisting of jobs for school. 
Scale Upgradation 
The Educators jobs for teacher consisting of different Scales like 9th Scale,14th Scale, 15th Scale, and 16 Scale, But nowadays the Punjab Government change the Strategies of Educator jobs.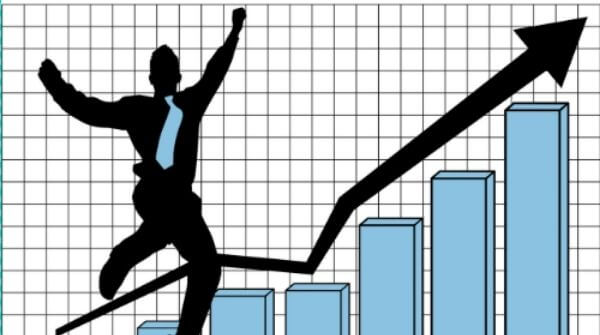 This means 9th scale(PST) will be upgraded into the 14th Scale(EST), similarly, 14th upgraded to the 15th scale. Basically, the 15th Scale will be the AEO scale. This doing Step of Punjab Govt. will be great for educator school jobs in 2019-2020.
Related: PPSC Educator Answer Key 2021
Criteria and Qualification Of All SCALE 
So read carefully, here I will tell you what is the criteria and what is the merit of PPSC upcoming educator jobs, The Punjab Govt. Hiring the PPSC educator's jobs to prepare all papers scales wise and then marked and giving the result.
Do you know NTS?? NTS will be National Testing Service that Taking and arranging Tests then making the result. The following scale-wise posts like BPS-9th, BPS-14th, BPS-15th, and BPS-16th.
ESE ( BPS-14)
This Scale of the educator is for the primary teachers even for Science or Arts. This post will be done by giving and passing NTS-Test. Elementary School Education will be a job for educators.
The question is here how we prepare this ESE_TEST? so the answer will be that you study all subjects of  1 class to 5th class and also u can read past Sample Papers of ESE. And the Basic Pay of this post-RS-22000, But from this year 2018, the salary of the 9th scale will be increased (RS-28000)  due to upgrade of scale BPS-9th to BPS-14th.
SESE ( BPS-15 )
The Secondary  Elementry School Education is the Teacher of Middle School having scale 14th. But due to the latest policy 14th scale upgrade to the 15th scale. Both Arts and science will be applying for this post.
And what's the pattern of this scale ? is studying all subjects of all levels from 5th class to 8th class( Science/Arts Group ), and read the Past Papers of SESE. The Basic Pay of this scale is RS-28ooo, but by upgrading the scale now salary will be Rs-32ooo.
SSE ( BPS-16)
This post of Educator shows the Senior teacher of the High school. This is the highest post of Educator filed, The test of this scale is very tough than all others. Here All Subject applying individually means Master level of any subject like MA(English, Pakstudy, Social Science, Politics, Arabic, Urdu, etc) and also for Science MSc( Math, Chemistry, Physic, Computer, Biology, Botony, Biochemistry, etc).
And Whats the Syllabus of this Post? will be Intermediate level (FSc). Also, you can prepare this post-test by reading Sample Papers for SSE. The Basic Pay of this Scale/Post will be Rs-40 thousand.
AEO ( ASSISTANT EDUCATION OFFICER )
Assistant Education Officer is the officer who checking the School Progress And giving the report to the DEO. The AEO duty is visiting the responsive Schools, which means this job as a supervisor. Now How we Prepare AEO-Test? so this Test will be prepared by studying the Secondary level means ( 9th and 10th ) class. And also you read the Past Papers of AEO. The Basic Salary of this post will be Rs-60 thousand.
Related: NTS Educators Result 2019
B.ed Is Compulsory for All Posts/scale
This time (2020) policy will be a change, B.ed is compulsory for applying online Educator Jobs 2020, but before the education department will be giving us 3 years time period to complete the b.ed degree. But It depends on the Education Department Policy because every year changed…
Sources for Prepare these Tests…
Websites
Books

( For Each Scale  )
Dogar Publisher
Bhatti Sons
ILMI
Caravan
Upcoming Educator Jobs Merit Calculator 2020
After you are done applying, taking a test then a question arises in your mind that how to make my merit for nts educators test 2020. And nts merit formula for all scales will be the same…
ESE nts merit calculator
SESE educator aggregate formula
AEO merit calculator
SSE nts merit calculation formula
MERIT FORMULA:
Matric 15 marks
Intermediate 20 marks
 Graduation 20 marks
Masters 20 marks
M.Phil./PhD 5 marks
Professional(B.ed) Qualifications 3 marks  ( Compulsory )
 How To Apply For NTS Upcoming Educator Jobs??
According to the NTS latest Educator policy 2020, there are the following points given below…
Both Male/Female could be applied
Male Age ( 30 years, and

Relaxation

35 years old)
Female Age( 35 years, and

Relaxation

38 years old)
2.  Both Science/Arts can be applied, This time Engineering, DVM, etc students could not apply
3. For applying, Going to NTS Online 
4. Print out the challan & submitted to the bank that's mention on the Challan copy ( NTS-Challan For Each Job )
5. After submitting the challan, then Next procedure will be started
6. Putting Your personal & academic data such as CNIC, Photo, Qualification detail, etc
7. All scales apply online, at the last, you have received msg from NTS, in msg your confirmation applying done, your token number, and your application number.
Articles For You:-
This is a complete guide and preparation article about upcoming educator jobs in 2021. If have you any questions, suggestions, or confusion then comments on us or message us.
HOT POSTS: