Federal Board Matric Result 2023 Supplementary
Finally, the wait is over as the Federal Board has announced the Date and Time of the Federal Board Matric Result 2023.
Read:- 9th Class Result 2023
In the Lastest official news, Federal Board announced that the 10th class result would be announced on 3rd August at 11:00 AM. You can check your Matric Result below. But now it is time to talk about the second annual exam results. Not all students clear the exam. Some fail in certain subjects as the criteria set by FBISE are very hard. So if you want to know about this, this website is the best for you.
Check Federal Board Matric 2nd Annual Result 2022
The FBISE will release the Federal Board 2nd Annual results for the 10th grade on the 15th of December for all 10 classes. But this is a prediction. FBISE confirms nothing at this point. Different punjab boards announced their results on 31 August this year. But FBISE announced their matric results on 3 August. The time during which students can attempt their second annual exams is 40 days after the announcement of results. So, some time is still left before students can attempt to check their results.
All you can do is wait at this point. But do not worry at all, as we will inform you as soon as we get any confirmation.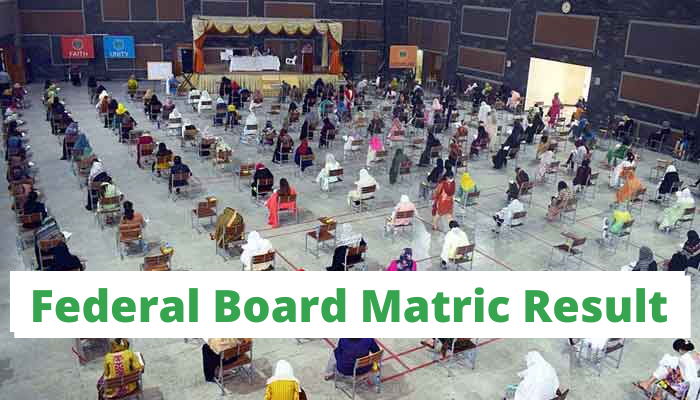 Matric Result 2022 Date and Time
As you are already aware, the Federal Board matriculation results for 2022 were released on 3rd August at 11:00 am. A final result was been submitted following the completion of the Check procedure.
Check Federal Matric Result By SMS
To receive your result on mobile, you must send your FB (Space) roll number to 5050. When your SSC Matric Results become available, the FBISE will notify you via your mobile device. The Federal Board has approved the results of the 10th class examination, and the date, time, and location have been announced.
You can also use this method for checking your second annual exam results. In addition to this, students can also check their results online. All you got to do is follow my instructions.
Visit the FBISE results section on their official website
Select SSC's second annual exam
Type your roll number
Click on ENTER button.
Your result will appear on the screen
Final words
This article talked about the second annual exams for FBISE students. It is hard to face your failures, but even harder to accept them and move on. Students who took their supplementary exams this year should not worry and focus on their future. There are still a lot of exams that you can take.
Frequently Asked Questions
When will FBISE result 2022 ssc2 come?
The result was announced on the 3rd of August 2022
How can I check my FBISE 2022 result?
You can check your result by SMS. Just send your roll number to 5050
What is the passing percentage in FBISE?
The passing percentage for FBISE for matric and intermediate students is 33%
How can I get full marks in FBISE?
You can achieve this feat through hard work, perseverance, and the prayers of your parents.
How do I get DMC from FBISE?
You can get your DMC either from your school or through FBISE. For this, you have to pay the challan fee and submit an application to FBISE regarding this.