Date sheet of Fsc(Part 1) for All BISE Boards 2019
Good News >>> Preparation Fsc 1st year Exam FSc.1st Year Preparation 5 years Papers
100 %  Preparation
All subjects Past Papers
Having Good Marks
Old Papers( All Subjects )
Sample Papers
All Punjab Boards( Lahore, Shaiwal, Multan, Dgkhan etc )

>>>>>>>>>>>>>>>>>>> BUY NOW <<<<<<<<<<<<<<<<<<<<<<
As we know that many Students of intermediate level would be searching about their date sheet from any district or belongs to any board because they will start their study plan and preparation according to the date sheet 2019. So for those students, this will be the right place.
Mostly Intermediate Exams will b Start in April in each year, and first exams start of F.Sc/FA Part 2nd when 2nd-year fsc exams will be ended, then from next day, 1st-year fsc exams will be started. And Science group like F.Sc Practical exams will also be held after theoretical exams, so in date sheet, both categories will be mention
Theoretical Exams
Practical Exams  
All of you whose student of F.Sc or FA then Start your Study plan and fully preparation exams. And Two Groups of Intermediate level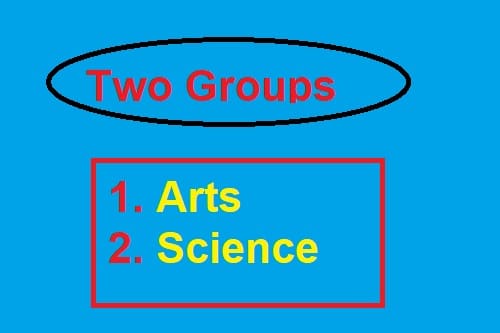 Science Group F.Sc (Faculty of Science)
Arts Groups FA ( Faculty of Arts )
Related: Date Sheet of 9th class 2019
The students can also do F.Sc/FA with Regular base and also as a Private
Generally, Intermediate date sheet will be divided into Two parts like…
1st-year date sheet 2019 for all Punjab Boards
2nd-year date sheet 2019 for all Punjab Boards
And here we discuss and give only the date sheet of F.Sc first year 2019, also this intermediate level will be contributed into Two categories as shown below…
F.Sc Pre-Medical Date Sheet 2019
F.Sc Pre-Engineering Date Sheet 2019
Related: Date sheet of 10th Class 2019
F.Sc/FA Exams In Pakistan
in Pakistan, five provinces and 36 districts will be responsible for the taking and giving Papers and making results after exams, Mostly Boards in Punjab whose Proceed this exam. List of Class 11 date sheet of all Punjab boards 2019 here given below, you can download from here easily.
Punjab Boards date sheet F.Sc (part 1) 2019
KPK Boards F.Sc date sheet 2019
Sindh Boards Intermediate Date Sheet 2019
Balochistan Board F.Sc date sheet 2019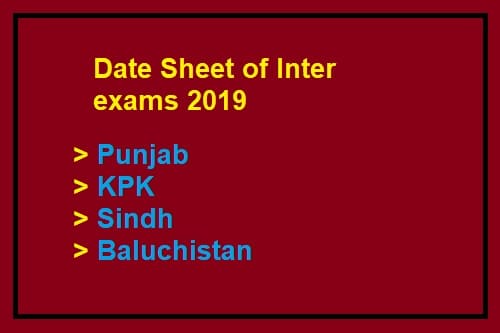 Punjab Boards Date Sheet F.Sc (part-1) 2019
Free download date sheet of F.Sc ( Part-1 ) 2019 from below list which your desired board.
Federal Board date sheet of Fsc
Lahore Board exams of Fsc
Multan Board date sheet of Intermediate
Date Sheet of Bahawalpur Board
Sarghoda Board exams date sheet
Sahiwal Board Papers Date sheet
Faisalabad Board date sheet
Rawalpindi Board date sheet of F.Sc
Gujranwala Exams date sheet 2019
DG-khan Board date sheet ( F.Sc Part-1 )
KPK Boards Date Sheet F.Sc (Part-1) 2019
Mardan Board date sheet of fsc class
Peshawar Board
Dera Ismail Khan Board
Swat Board date sheet of Intermediate
Kohat Board
Abbottabad Board
Bannu Board
Baluchistan Board Date Sheet F.Sc {Part-1} 2019
Quetta Board date sheet of FSc
AJk Board fsc date sheet 2019
Sindh Board Date Sheet F.Sc (Part 1) 2019
Karachi Board date sheet
Agha khan Board Exams date sheet of fsc
Larkana Board Date sheet
Sukkur Board date sheet
Hyderabad board date sheet of intermediate
Hopefully, this article will be helpful for all intermediate students either medical, non-medical, regular or Private students, here you can download date sheet of F.Sc part 1 for all Punjab boards 
Also, you can download date sheets of 9th & 10th class 2019 And CSS Exams 2019