Date Sheet of 9th class 2019
If you are going to find the date sheet 2019 of Board of Intermediate and Secondary that consist of all the Punjab boards then this will be the right place for all of you.
9th-Class Paper Assessment 2019 in PDF Free Download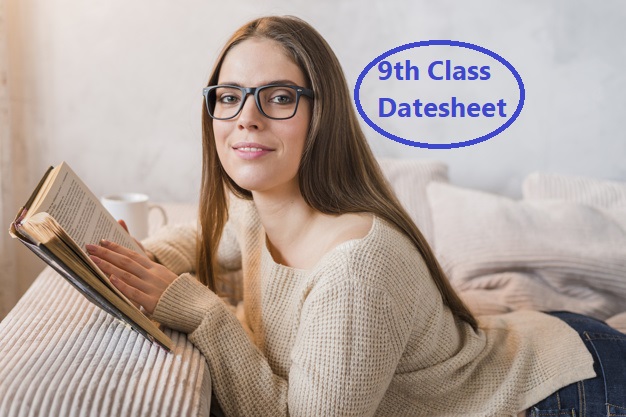 As you know all the students of 9th class will be seeing to the date sheet that when it comes and making your time table to prepare the annual examination of 9th class 2019.
All the Boards of Punjab will be having its own date sheet, this will be not the same. All the boards having a different time duration that taking final exam of 9th class.

Observing The Date sheet And Making Time Table
When you know and observe that date sheet of nine class 2019 will be coming so you need to concentrate to your study more and more, so this will be possible when you make a timetable for preparation of your exam 9th.class 2019.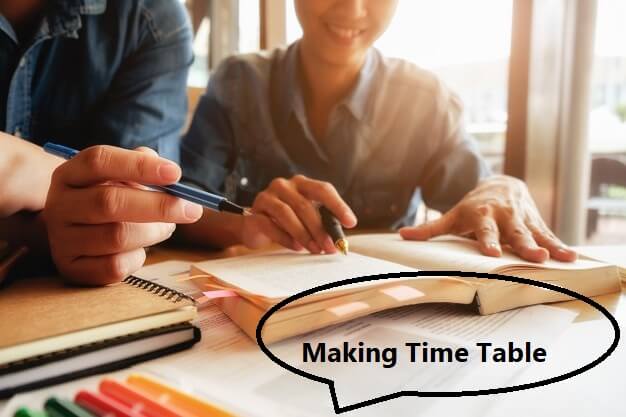 Date Sheet Of All Punjab Boards 2019
Date Sheet Of Lahore Board 2019
Multan Board 9th Class Date sheet 2019
Date Sheet Of Ninth Class 2019
Date Sheet of Dgkhan Board 2019
Date Sheet Of Layha Board 2019
Date Sheet Of Rajan Pur 2019
Sarghoda Board Date Sheet 2019
Gujranwala Board Date Sheet 2019
Bahawalpur Board Date Sheet
Faisalabad Board 9th class date sheet
Rawalpindi Board date sheet 2019
Federal Board Date Sheet of 9th Class 2019
And All others Punjab Board Date sheet of 9th class 2019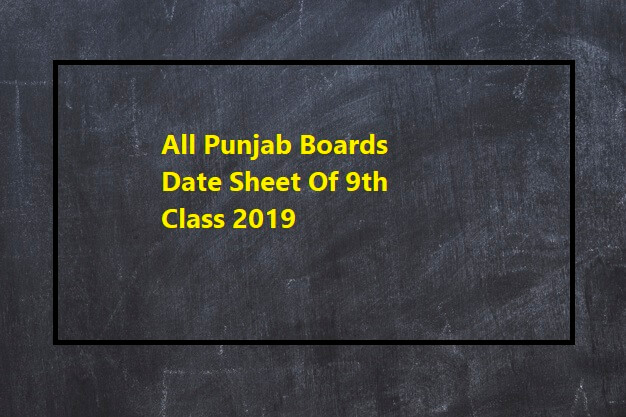 Date Sheet Of 9th class 2019
English 19 March 2019
Bio/Computer 21 March 2019
Pak study 22 March 2019
Math 25 March 2019
Urdu 27 March 2019
Chem 30 March 2019
Physic 01 April 2019
Islamiyat 03 April 2019
So, this will be the Final date sheet of 9th class 2019
So the Students will be waiting first the date sheet of 9th class before preparing seriously of their exams 2019, so you will get all Punjab board date sheet with easily.
9th class Guess Papers 2019
Here All subjects Guess Papers are available of ninth class 2019, with according to latest syllabus and pattern 
Hopefully, this article will be very helpful for searching and finding the 9th class date sheet 2019,
Related:
10th class date sheet 2019