Here in this article, all of you fond for Gat-Subject test-related information, like what is gat, Gat test preparation, registration, Schedule, how to apply, result and sample papers.
Related: NTS GAT Subject Test Result 2019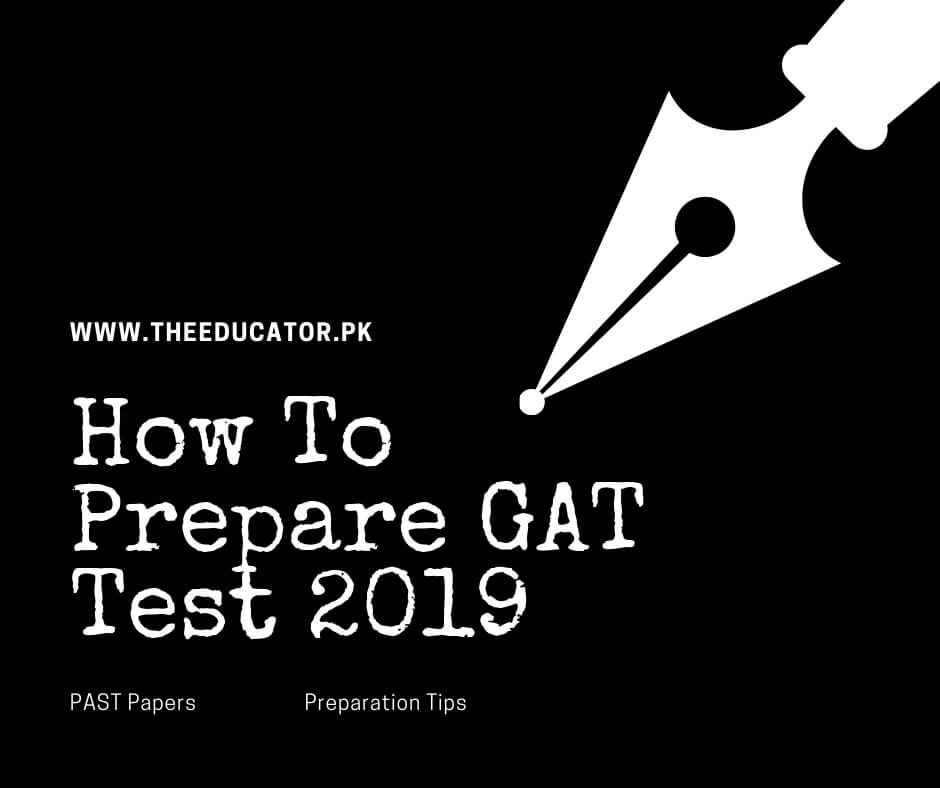 If you searching below these things and points, then this platform TheEducator.pk is the right place for all of you because you will get all information one by one that will be explained below
Gat Test 2019
Gat Test Schedule 2019
What Is the Purpose Of Gat Test
Gat Test Preparation Tips
Gat Test Registration
How to Apply Gat test 2019
Syllabus & Paper Pattern for Gat test 2019
Gat Past Papers
What Is the GAT Subject Test?  GAT History
GAT stands for Graduate Assessment Test. This test is conducted in
different universities in Pakistan every year. GAT test was started by former
HEC Chairman Dr. Atta-ur-Rehman.
Related:     NTS Educator Jos 2019-2020
GAT Test Schedule 2019
As all of you know that every year 4 times Gat subject test will be conducted by the National Testing Service ( NTS ), so there will be following the schedule will be given below that will done in 2019.
Announcement Date             Last Date                              Test Date
6th Jan 2019                              23rd Jan 2019                         17th Feb 2019
7th April 2019                            24th April 2019                      12th May 2019
7th July 2019                             29th July 2019                        25th Aug 2019
13th Oct 2019                            28th Oct 2019                          17th Nov 2019
GAT Test purpose
GAT subject test is used for admission in M.Phil/MS programs and for Law graduates (LLB) to practice law in Pakistan. The test is administered by the National Testing Service (NTS). In every batch, more than 1000 people apply for registration and take a test. The passing ratio is 4% to 5%.
Related: Role Of Ecat Test In Pakistan
GAT affiliated colleges and universities
GAT is a pre-request for admission in LAW, Phil/MS programs associated with NTS and its affiliated institutions such as GCU, Lahore, Institute of management science, Peshawar, The Superior College, Lahore and a few other conducts this test as well.
How To Apply NTS GAT Subject Test 2019
Documents that required for GAT Test apply…And Gat Test Registration in Easy words, you can follow it…
Those students that want to apply for GAT the test must have possessed 16years education in LAW, History, Political sciences and equivalent to it.
Desired Test city
Desired Subject Name
Father name
CNIC number
Passport number
Date of Birth
e-mail address
Postal address
Contact number
The academic record of your SSC, HSSC, Bachelors, Masters qualification.
GAT Test for foreigners
At the time of admission, foreign nationals must submit a "No Objection Certificate (NOC)"  from the Ministry of Education, Government of Pakistan.
Related: Role Of MDCAT Test in Pakistan
Syllabus of GAT Subject test 2019
This test depends on Quantitative Ability, Verbal Ability (Sentence Completion, and Reading Comprehension), Analytical Ability (Analytical and Logical Reasoning). This test consists of a multiple-choice question and each question has 4 marks while there is no Negative marking in Gat Test. GAT is the best testing tool for Law, M.Phil/MS students in Pakistan. All the candidates who are planning to get admission in Law, Political science colleges and universities are required to pass this test.
Pattern Of GAT Test 2019-Subject
Major Subjects ( 70 Questions )
Verbal Ability ( 15 Questions)
Analytical Reasoning ( 15 Questions )
Verbal Ability
Analogies
Antonyms
Reading Comprehension
Sentence Completion
Analytical Reasoning
GAT Fee  &  Admission Form
All those candidates who are required documents to pass GAT test are registered on www.nts.org.pk and its fee is RS.1000 and for GAT test for subject Specialist is RS.1500/ which is non-refundable. This form submits in any branch of UBL, MCB, ABL, and HBL as well.
Related: NTS Educator answer key
Gat Test Eligibility criteria
The eligibility criteria of the candidates that have passed masters level exams from a recognized board in Pakistan or equivalent overseas exams must have 70% Subject, 15% of Verbal Reasoning and 15% of Analytical Reasoning.
How To Prepare Gat Test ( Online )
All those students who prepared GAT test go to online and download past papers and prepared GAT test. For this purpose, students can study material on www.entrytest.com for free.
GAT Test centers
GAT test is conducted in different centers such as Faisalabad, Karachi, Multan, Hyderabad, and some other cities as well.
GAT Test Preparation Tips
For preparations of GAT test, students must clear their concepts of Quantitative Ability, Verbal Ability which consists of sentence completion, Antonyms, and Analytical Ability which consists of Analytical and logical reasoning.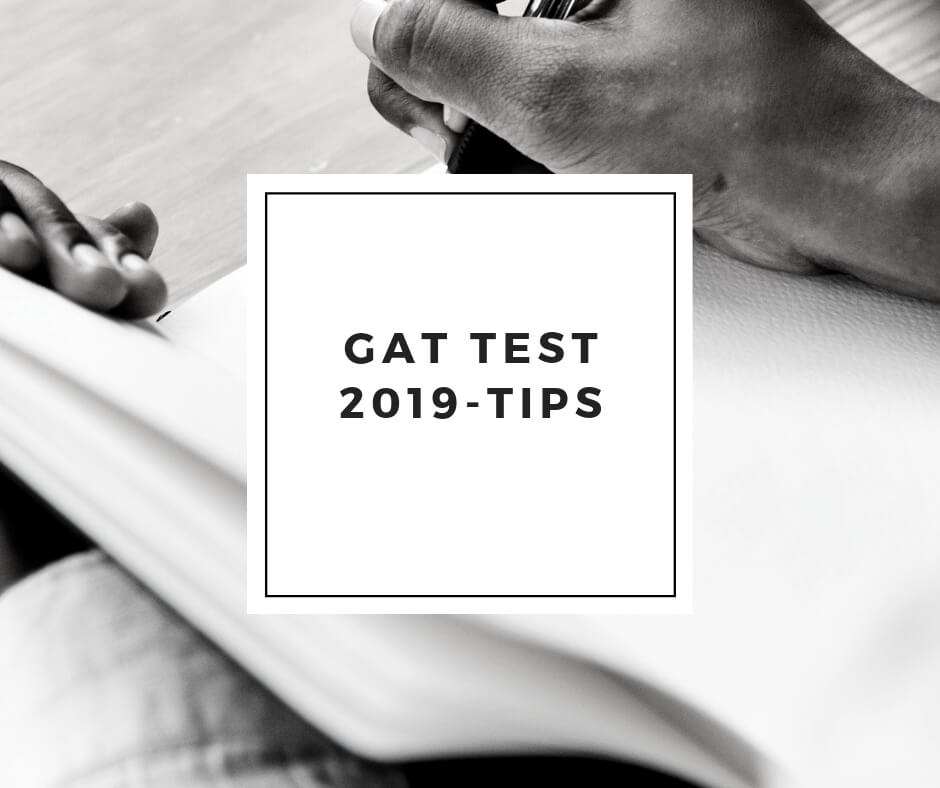 Quantitative Ability
Verbal Ability
Analytical Reasoning
Logical Reasoning
English ( Sentences, Antonyms, Symmonyes)
Students can also buy book GAT General-Smart Brain Series by Muhammad Idress that is available on the market and this book is best for GAT test.
GAT Past Papers-Subject
Here I will place here some gat past papers 2018, and all of you get idea from these that what kind of paper? and which type of question? arises in gat test 2019 & also gat general past papers with solutions pdf 2018.
Hopefully, this article will be very helpful for all International level like MS/MPhil students whose wanna take admission in Ph.D. & Post Doctorate, because, many universities accept Gat Test for giving admission to the students.
Related: