PPSC Preparation Books For Lecturers 2023
Every year, the competition is becoming more extreme.PPSC Educators Jobs, as a large number of applicants, apply for various positions in government offices through Punjab Public Service Commission. A lot of material is required for the PPSC Exam, which candidates must master. What are the Recommended Books for PPSC Exam? To prepare for your PPSC exams, we will provide you with the best resources.
To prepare for the PPSC Exam for Lecturers, you should begin by preparing with the study guides for your Master's and Bachelor's levels. Once that's done, you can move on to other materials. You have come to the right place if you search for reliable PPSC books to prepare for PPSC lecturers' jobs. 
The following article contains all the information you need regarding the PPSC exam and preparation. We are providing PPSC preparation books for all subjects, and all the books are up to date.
Many PPSC papers and all the data and material commonly found in past papers are also contained in these books. 
Today you'll learn about:
PPSC exam syllabus

Best publishers

Why dogar's publisher's PPSC books are the best 

All subjects PPSC books for lecturers' jobs

FAQs
PPSC Exam Syllabus 2023

There will be a  test consisting of multiple choice questions of 100 marks and 90 minutes duration.
These books are prepared following the PPSC policies, meaning the PPSC papers will consist of 80% relevant subjects and 20% general knowledge, so PPSC books are also designed according to this policy. 
It means that if you are applying for the lecturer of physics, then 80% of questions will be asked related to physics, whereas 20% of questions will be asked about General Ability, Pakistan Studies, Current Affairs, Geography, Basic Mathematics, English, Urdu, Everyday Science, and Basic Computer Studies.
Best Publishers
PPSC lecturer books are available from numerous publishers, both in print and online. You can purchase the most popular PPSC lecturer books here as well as download them from the links provided in this article.
First of all, focus on the textbooks from the intermediate to master level. You can read many books to prepare for your PPSC examination. The following publishers are providing excellent books nowadays for preparing for the PPSC lecturer exams.
Dogars Publisher

Ilmi Brothers

Caravan

Bhatti brothers 
The publishers listed above provide excellent resources for preparing for the PPSC test, but Dogar's books for PPSC lecturers' jobs are the best available resources in the market.
Related:- MDCAT 2023 Books
Why Dogar's Publisher's PPSC Books Are Best  
Since 1949, Dogar Brothers has provided brilliant books and study materials to the public. Based on the syllabus of the respective exams, these Guidebooks incorporate various techniques that can be used to achieve brilliance in PPSC exams. 
Experts have written these books to help you prepare for the PPSC exams as well as provide tips to get good grades. In Dogar's PPSC books, the answer key includes an explanation, which means that if option A is correct, then what makes option A correct? 
All Subjects PPSC Books For Lecturers' Jobs
Here are some of the books by Dogar publisher that you can order from here. As I have mentioned above, these are the best resources for preparation of PPSC exams. Many scholars are recommending these books. The reason is obvious. There are not only study materials in these books but also guides related to "How to prepare for your interview."
1. Maths PPSC Book
This book is written by PPSC Mathematics experts to help you succeed on this rigorous exam. This book contains the most up-to-date information and study material you need to prepare for the exam. 
Our writers have taken the time and care to provide high-quality content, MCQs from past papers, tips that will prepare you for exam success, and extensive knowledge of mathematical concepts.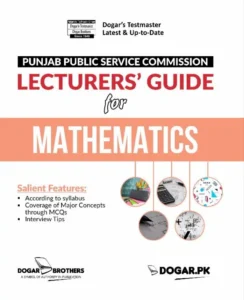 2. Chemistry PPSC BOOK
The Public Service Commission's (PPSC) test is a gateway to a good career and provides an opportunity for people from all backgrounds to pursue an array of government jobs. But you'll have to prepare for this exam thoroughly.

If you want to pursue your career as a lecturer in the chemistry department, then this is a must-read book to assist you in preparing for your PPSC lecturers' exams. You can succeed on this tough exam with the help of this book written by PPSC chemistry experts. In this book, you will find the most up-to-date information and study materials that you require to prepare for the examination.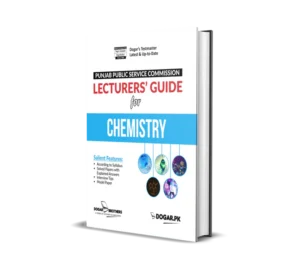 3. Physic PPSC Book
This book is a bestseller among students due to its well-thought-out structure and easy-to-use format. It contains all the necessary information that the PPSC syllabus wants you to be aware of. The book uses images, graphs, and tables to convey information in a more comprehensive manner.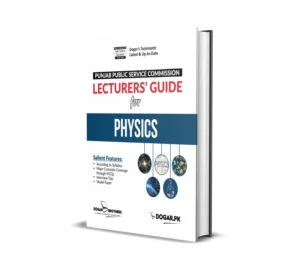 4. English PPSC Book
Focusing on the fundamentals, this book covers a wide range of concepts enabling you to build a solid foundation while targeting various popular exam preparation resources. Practice tests in the book will help you test your understanding and prepare for the upcoming exam. 
Everything is explained step-by-step with detailed explanations, from fundamental concept questions to more difficult practice questions. You will be able to improve your test scores significantly after going through the content in this book.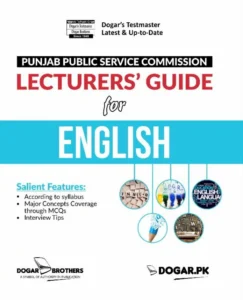 5. Islamiyat PPSC Book
The tips and tricks given in this book will help you improve your knowledge of the subject in order to achieve the best possible score on the PPSC lecturer exams. There is all the information you need to be aware of as outlined in the PPSC syllabus. You will also get past papers, model papers, and tips related to "How to prepare for the interview"?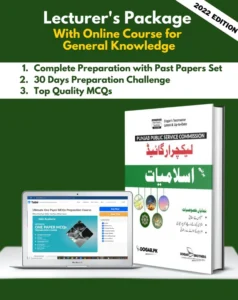 Additionally, there are a variety of books available for preparing for PPSC exams as well as many of the topics that are included in the examination, such as General Ability, Pakistan Studies, Current Affairs, Geography, Basic Mathematics, English, Urdu, Everyday Science, and Basic Computer Science.
All information related to PPSC exams can be found on this website. Also, all other subject books, whether they belong to the science or art category, are available online with your relevant subject, which you can purchase and use to prepare for the PPSC examinations.
All preparation materials, as well as PPSC Sample Papers for all subjects, are included in these books. Those who wish to prepare 70 % to 80% for the Punjab Public Service Commission Test for lecturers should purchase these books by Dogar publishers and begin preparing for it immediately.
You will be able to understand more about PPSC jobs and also know about PPSC books by reading this article. If you have any questions, confusion, or suggestions, you can leave a comment below. We will respond to your queries as soon as possible.
FAQs
Q. Do these books include model papers
Ans: Yes, you can observe model papers in these books.
Q. Do these books include solved past papers
Ans: Yes, Solved past papers are also included in these books. You can observe the solution as well as the reason why an option is correct.
Q. Are these books enough for PPSC preparation?
Answer: These books contain a lot of information about PPSC exams as well as tips and tricks about tests and interviews. You should also explore other online resources to best prepare for your exams.