How To Prepare CSS 2023 Compulsory Subjects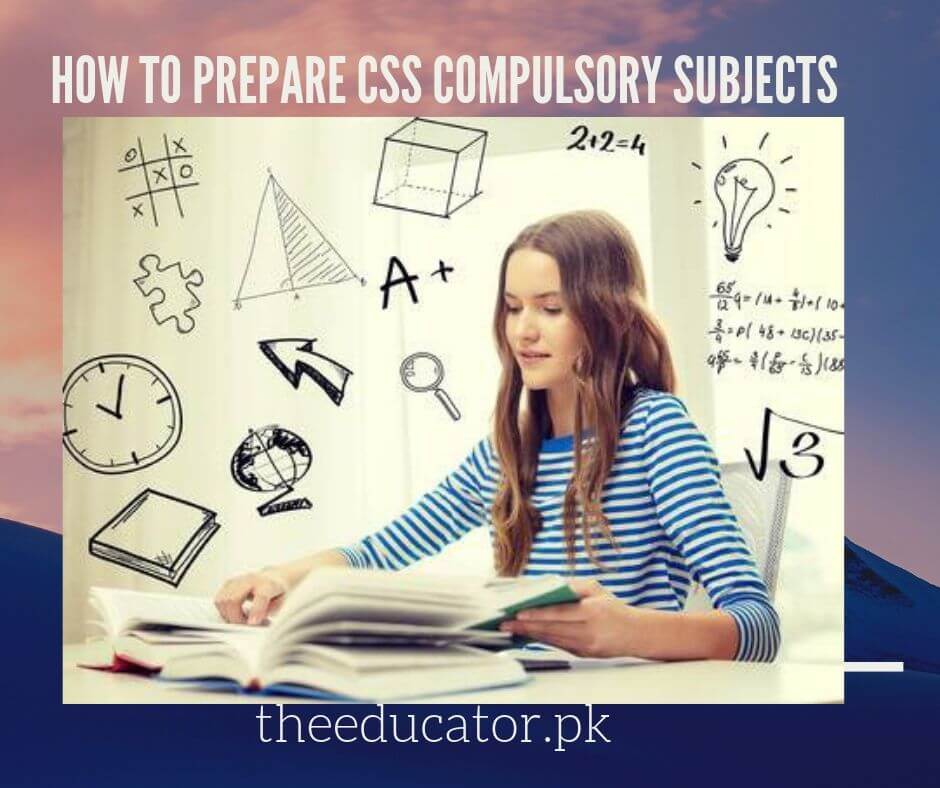 Central Superior Service (CSS) is Pakistan's oldest and most prestigious government service. Federal Public Service Commission (FPSC) Islamabad conducts CSS Exam to recruit candidates for the positions of (BPS-17) under federal government services. It is not surprising that candidates who apply for this exam are eager to know about the preparation for it.
Throughout this article, you will find information and instructions on how to prepare for the 2023 CSS exams for compulsory subjects. I will also give you data about the subjects that you can easily learn and prepare for the CSS tests.
In this article, you'll learn about:
What is CSS

What qualification is required to appear in the CSS exam in Pakistan

How to apply for the CSS exam

How much time is required for CSS preparation

Details of CSS exam

What are the compulsory subjects for CSS

Tips to prepare CSS exam

Best CSS preparation books

CSS past papers for compulsory subjects (download links)

FAQs
What is CSS
CSS stands for Central Superior Services. The CSS exams are one of the most renowned competitive examinations in Pakistan. They are conducted every year by the Federal Public Service Commission (FPSC).
CSS officers are referred to as bureaucrats and are recruited from all over Pakistan to fill vacancies in twelve different federal government departments.
Passing this exam qualifies one to become a designated government officer with a BPS-17 position. CSS is responsible for government secretaries, cabinet offices, and civil bureaucratic operations in Pakistan.
Note: The Punjab Board will Announce 2nd year result 2022 on 20th of October
What qualification is required to appear in the CSS exam in Pakistan
Educational Requirements
The minimum educational requirement for CSS candidates is a Bachelor's Degree. Candidates must have graduated from a reputable university in Pakistan or abroad with a second division.
Candidates with the third division in their undergraduate degree can only apply for the exam if they have obtained a higher division in their master's degree.
Age
There must be a minimum age of 21 and a maximum age of 30 for candidates appearing in

the CSS exam.

Candidates who are currently serving as government employees have their age limit relaxed by two years (32 years maximum age).
Nationality
It is necessary for the candidate to be a Pakistani national.
How To Prepare for CSS Exam 2023
How to Apply for CSS Exam
Each year, the CSS exam is held in February or March. An advertisement for the CSS exam is placed in newspapers in September.
Deposit the fee at the nearest Government Treasury / State Bank of Pakistan/ National Bank of Pakistan under the account name "CO2102-Organs of State Exam Fee (FPSC Receipt).
The CSS Exam requires an online application. Keep these points in mind when applying online:
Personal details, CNIC numbers, bank details, optional subjects, education details, experience details, and post preferences are required in the online application.

The applicant has to provide all this information carefully and correctly.

Please click 'SUBMIT' after filling out the application.

A confirmation email will be sent to you with your tracking ID after submitting your application.

Using your CNIC number and tracking ID, you can take a printout of your submitted application by clicking on "Take Printout".
Required documents:
Copies of educational documents (i.e. certificates and degrees).

Photographs

Other required documents

Bank receipt of deposited exam fee

Experience certificate, if applicable
How Much Time Is Required for CSS Preparation
CSS aspirants often ask this question. They believe CSS takes a long time, such as seven to eight months to prepare. They wonder if they can pass the CSS exam in three months. To be honest, nothing is impossible if you have a strong will and strive to achieve your goals.
With a strong academic background and good English skills, you should be able to prepare for the CSS exam in three months, based on the FPSC syllabus. It all depends on your strategy and determination.
Details of CSS Exam
In the CSS Exam, candidates must appear in the following four parts:
Written Exam

Medical Test

Psychological Test

Viva Voce
Written Exam
A written exam consists of twelve (12) papers, six (6) of which are compulsory and six (6) of which are optional. Each paper is of 100 marks.

In total, there are 1200 marks in the written exam. Of these, 600 marks are for compulsory papers and 600 for optional papers.

A selection of optional subjects will be based on your academic background.

Each paper has a time limit of three hours.

Each paper has two parts: Part-I (objective) and Part II (subjective). A separate sheet is used for Part-I (Objective), which is returned after 30 minutes.

For the compulsory paper, qualifying marks are 40%, and for the optional paper, they are 33%.

The optional papers must be selected from the groups of subjects according to the rules set forth by the FPSC.
What are the Compulsory Subjects for CSS
The list of compulsory subjects is as follows:
| | |
| --- | --- |
| Compulsory Subjects | Marks |
| English Essay | 100 |
| English (Precis and Composition) | 100 |
| General Science & Ability | 100 |
| Current Affairs | 100 |
| Pakistan Affairs | 100 |
| Islamic Studies OR Comparative Study of | 100 |
| Major Religions (For Non-Muslims) | |
| Total Marks | 600 |
Read:- National MDCAT Book
Tips to Prepare for CSS Exam
These general tips can be helpful for your preparation as well as leading to better performance in exams.
Create Study Plan for CSS Preparation
Time management is one of the essential elements in life. For good preparation, You need to develop a study plan. Obtaining a job in civil Superior Services in Pakistan is a dream career goal for many individuals. Therefore, it is essential to make the best preparation to excel civil superior services exam.
Time Management
In addition to improving your productivity, effective time management allows you to capture bigger opportunities. It also allows you to focus more on the projects, goals, and people that matter. The ability to manage your time effectively helps you focus and prioritize.
Select Optional Subject carefully
It is mandatory for each applicant to select six subjects of personal interest and choice. Select the subjects according to your academic background. You should not select an optional subject if you do not have any knowledge of it.
Focus on The Compulsory Subject
Compulsory subjects should be your first priority because the passing marks for these subjects are higher as compared to optional/elective subjects. In addition, you will prepare for current affairs in the last.
Due to the fact that current affairs are constantly updated, preparing it in the last would be a great approach. Once you are done with compulsory subjects, now is the time to prepare optional subjects
Make Notes
During class (or while reading a textbook), taking notes helps you to pay attention concentrate. Several studies have proven that actively engaging with a topic by listening and summarizing what you hear enhances your understanding and memory of the information. Taking notes can also help you to recall information when you are sitting for an exam.
Review the Material Frequently
Reviewing the material frequently is important while preparing for your exams because it helps to keep the information fresh in your mind. When you review the material, you are able to identify any areas that you may have forgotten and need to review again.
Additionally, reviewing the material helps to solidify the concepts so that you are better prepared for applying them.
Take Practice Exams
By taking practice exams, you will be able to gain a feel for the material that will be covered on the actual test, which is one of the best ways to ensure you are prepared for your exams. Additionally, you will be able to assess your own understanding and knowledge of the subject matter by taking practice exams.
Stay Positive and Confident
When preparing for exams, it is essential to remain positive and confident. This will help you stay focused and motivated and ultimately allow you to achieve better results on the tests.
Get Plenty of Rest and Exercise
Getting enough rest and exercise while preparing for exams is important for a few reasons. First, when you're well-rested, your brain is better able to absorb and retain information. Second, exercise helps to reduce stress levels, which can make it easier to focus on studying.
Finally, taking breaks throughout the day to move your body can help to improve your overall energy levels and keep you from feeling overwhelmed.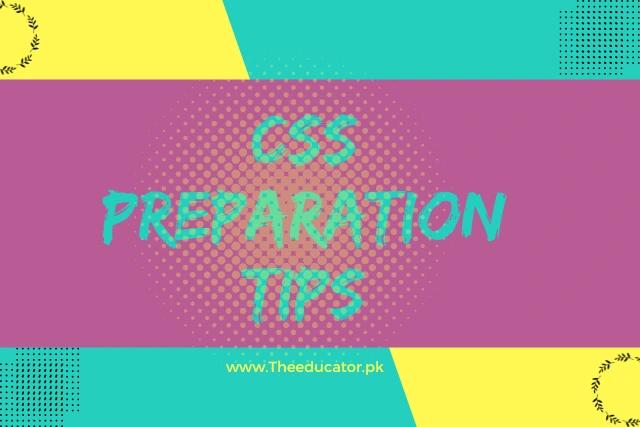 Best CSS Preparation Books
In the market, there are many books that can help you prepare for CSS compulsory subjects, but the following publishers are providing excellent books.
Caravan Publishers

Advanced Publishers

Jahangir Publishers

Ilmi Publishers
CSS Past Papers for Compulsory Subjects (Download links)
This section contains past papers for the CSS exam. These could prove valuable resources in preparation for the CSS exam 2023. I will provide you here in PDF format and you can download it easily, and prepare for your exams.
These past papers will help you understand the nature of the questions asked during CSS exams. And later, you can best prepare for your exams.
I hope that this article will be very informative and extremely important for the preparation for the CSS exams in 2023. If you have any questions or confusion, please do not hesitate to contact me in the comments section, and I'll be happy to assist you.
FAQs
Q. Where can I find the syllabus for written tests.
Ans: You can download the written test syllabus from the FPSC website at www.fpsc.gov.pk.
Q. Is it possible for dual nationality holders to apply for positions advertised by the Commission.
Ans: Dual nationality holders may apply for the posts advertised by the Commission, but they must surrender their foreign citizenship before joining the Government Service.
Q. Is it possible to make any corrections after submitting an online application.
Ans: You can make changes until the closing date on the FPSC website.